Colleyville Downs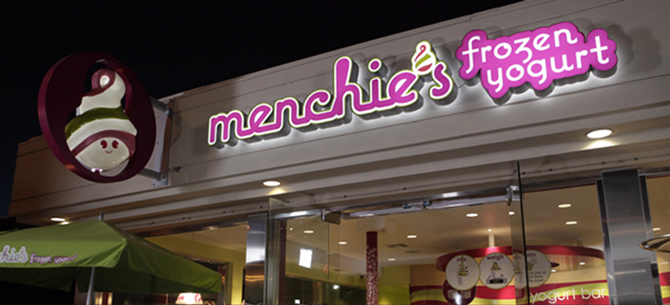 Welcome to the location page for Colleyville Downs, TX!
in-store events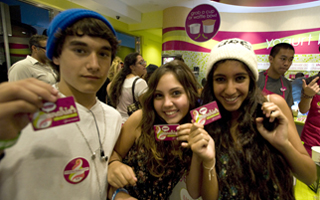 Ask us about our new, custom made cakes!
Menchie's DFW now offers customs cakes. You can choose from any of our yogurts floavors and toppings to help celebrate a special event. We can also decorate the top with a photo or a fun message.
Welcome to Menchie's where our mission is to make you smile! Family-friendly and fun, Menchie's satisfies health-conscious frozen yogurt fixes with delicious flavors and fresh toppings such as delicious fresh-cut fruit, along with nuts, granolas, candies, boba, a variety of sauces and more! Menchie's mixologists (that's you) will delight in the selection of 14 daily flavors out of the 100+ rotating proprietary flavors that Menchie's offers including gluten-free, nonfat, vegan, no sugar added, sorbets and more. Come enjoy impeccable guest service, with comfortable indoor and outdoor seating areas and enjoyable music where family and friends can relax and spend time together while indulging in the ultimate of sweet treats!
Enjoy your next birthday, plan a playgroup, celebrate an anniversary or any special occasion at Menchie's. Ask in store or call us for details!
fundraisers
Ask us about our catering options.
Let Menchie's help you with fundraising ideas that are as easy as they are delicious.
Menchie's believes in putting community before commerce, and therefore our stores partner with local schools and organizations in fundraising activities. Menchie's actively donates thousands of dollars to local school programs and charitable organizations each year.
Here's how it works:
1. Visit us online. Fill out the form, and let us know your fundraising objectives.
2. Plan your event. We will provide you with all the tools you'll need to help promote your event.
3. Prepare for the big day! Join friends, family and the community as we spread the "yumm" and raise funds for your organization.