Product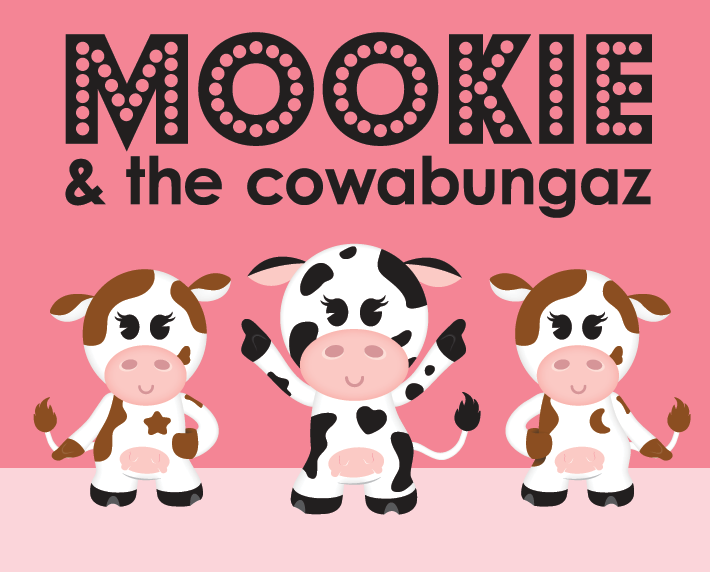 The Yummerican Dream
Mookie grew up on the sunny California fields with her little twin sisters Pookie and Sookie. She has a passion for moosic and is always humming a tune about how her and her sisters like to keep it real — their milk is rBST-free.
Menchie, who is also all about keeping his ingredients real, met Mookie at a farmer's wedding where she and her sisters were performing. They clicked right away and hit the road to go on and rock the world of frozen yogurt! With their milk, Menchie creates the yummiest flavors and the girls, now known as "Mookie & the Cowabungaz", sing about his mixes.
Today, Menchie's yogurt is the most popular yogurt in the world, and "Mookie & the Cowabungaz" are burning up the charts! Menchie and Mookie are the ambassadors of the UFY, they spread the yumm all over the world in a festive, creative and generous manner. Together they make you taste it, mix it, sing it, dance to it...they are yummstars!
Our Products
The Menchie's Private Label Collection is made exclusively with our own custom blend of flavors that you won't find anywhere else. We strive to offer something for every guest and pride ourselves on using only the highest quality ingredients. Our frozen yogurt is a good source of calcium as it is made with fresh milk from our California dairy, and our "smiley" California cows have not been treated with artificial growth hormones (rBST). Our product line boasts gluten-free, vegan, and no high fructose corn syrup options and we strive to use natural flavors including real cake, cookies, spices, fruits and nuts. Our entire line of frozen yogurt is certified Kosher and is awarded the live and active culture seal by the National Yogurt Association. Menchie's focuses on quality, variety and innovation in order to produce our best-in-class frozen yogurt. Our innovative research and development team works diligently to come up with fun and exciting flavors so there is always something new to try at a store near you. Enjoy!
How Menchie's is Made